This nebula complex of compact HII regions and active star formations is located in the club of Orion on the Orion/Gemini border. Starting from the top left is Sh2-258 a small nebula made of dust and gas exhibiting a yellow glow. To the right is Sh2-255 (IC 2162) which is the brightest nebula due to the very hot 11.3 mag type BO III star partially surrounded by dark filaments. Sh2-257 is to the right with a mag 10.8 BOV class star. To the lower right is the smaller Sh2-256 emission nebula and the largest nebula, Sh2-254, is a low density emission nebula with a darker red hue is ionized by a mag 9.8 O9.5V star. This nebula complex is embedded within the 27000 solar mass GEM OB1 molecular cloud located along the galactic plane with most of the mass concentration between bright nebulas Sh2-255 and Sh2-257.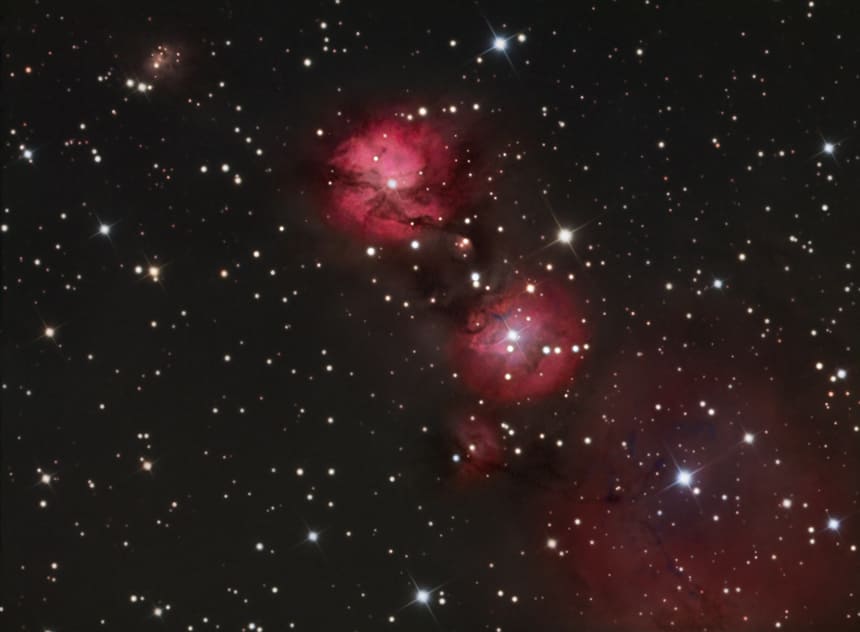 -
I have analyzed the spectrum of this HII ionized region. In this graph I have looked at which were the highest peaks, to identify what element it is made of. Then I have calculated the area of ​​each peak with respect to the total and these are my results.
-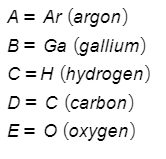 -To show that these are the correct elements I will attach some photos. To find what each element is, I have used the following web page: http://hyperphysics.phy-astr.gsu.edu/hbase/hyde.html#c4
-
                HYDROGEN                                          OXYGEN                                             CARBON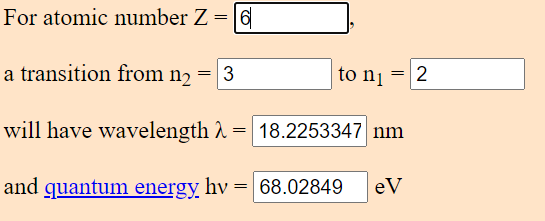 ARGON                                         GALLIUM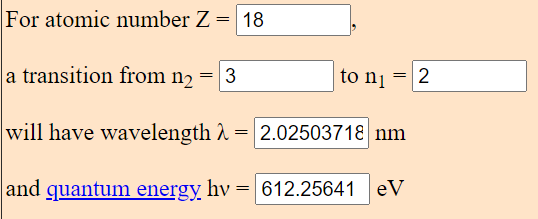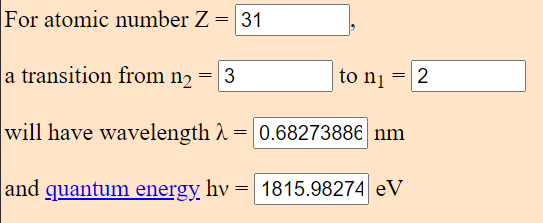 -
I have searched scientific articles and according to  Pipher, J. L. & Soifer, B. T., 1976, this HII ionized region contains hydrogen and oxygen. Acording to Sume, A. & Irvine, W. M., 1977, also contains hydrogen and carbon.